ABOUT
I know what it's like, because I've been there myself!
Hi I'm Philippa, qualified counselor, former professional ballet dancer and founder of StageMinded. Welcome!
Like many performers, during my dancing days my whole identity was wrapped up in being a good dancer. My self-esteem could either plummet or sky-rocket, depending on what my director said about me, whether I had a good day or a bad day, or whether I felt skinny or fat in my leotard.
There were too many days when I came home from the studio saying, "I'm not good enough. I'm fat, ugly and never going to make it" (I know, talk about a pity party!).
For over 10 years, I've been helping performers and students to overcome the fears, self-doubts and mental blockages that just seem to plague people in our industry – and I know what it's like, because I've been there myself!
STAGEMINDED EXISTS TO EQUIP PERFORMING ARTISTS WITH THE MENTAL SKILLS TO THRIVE IN THE INDUSTRY.
Whether you're a dancer, singer, actor, musician, or any other kind of performer, you know it takes more than just talent to make it in the performing arts industry. You need a great work-ethic, self-confidence and resilience to cope well with the pressures of the industry and make the most of the opportunities you get.
You don't want to leave these essential skills to chance. You want to make sure you are equipped to thrive.
StageMinded is all about taking performance psychology out to the performers so that wherever you are, you can access quality support and mental skills training to help you reach your potential and stay balanced as you do.
Are you ready to overcome your fears that may be holding you back? Learn more about Mindset School, my online on-demand video course that's helped so many performers build confidence and nail auditions.
DID YOU KNOW…
Recent research into the mental health of performing artists shows that:
45% of performers experience symptoms of moderate to severe anxiety – that's 10 times more than the general population!
And for symptoms of depression, it's 5 times more.
Suicidal thoughts are also 4-5x more likely in the entertainment industry than the general public and twice as many take their own lives.
I DON'T KNOW ABOUT YOU, BUT I'M NOT OK WITH THOSE NUMBERS.
And I'm not ok with our up-and-coming students entering the industry without skills to cope better. I'm especially not ok with this, because as a counsellor and former performer myself, I understand where the issues are coming from but I also know that with some simple tools, strategies and support, most performers can avoid these issues entirely.
That is the reason I set up StageMinded, with the Believe In Yourself and Mindset School online courses, because the word just. needs. to. get. out. that there is a better way for performing artists.
I invite you to join the StageMinded community, get equipped to thrive and reach your full potential as a performing artist.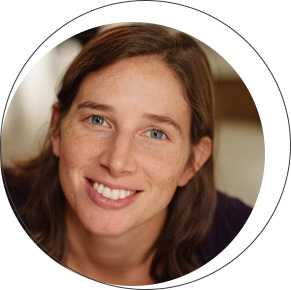 Philippa Ziegenhardt
Philippa Ziegenhardt, Adv. Dip, Grad. Cert Counselling & Family Therapy, Member ACA, IADMS
Common issues I work with:
Anxiety

Body Image

Career transition

Compulsions & addictions

Depression

Eating disorders

Grief & loss

Injury & Pain

Self-doubt & Confidence

Sexual identity

Sleep

Trauma recovery

Other mental health concerns
Treatment Modalities:
Cognitive-behaviour Therapy (CBT)

Acceptance & Commitment Therapy (ACT)

CBT-E and FBT (Eating Disorders)

Explain Pain (Prolonged Pain & Injury)

Focussing Mindfulness

Motivational Interviewing (MI)
To enquire about working with me individually, please email me at philippa@stageminded.com.
Please note: currently all appointments are online via telehealth.