TALKS & WORKSHOPS
Talks for Schools
StageMinded offers 60 and 90 minute talks for performing arts schools on a range of topics relating to common issues that performers face. Philippa introduces mental skills & strategies and invites group discussion. Sample topics include:
Performance Anxiety: how to beat the butterflies and make sure you perform at your best. A great all-school primer before competitions, showcase seasons and performances.
Focus for Optimum Performance: strategies to avoid distraction and develop ideal focus. Great both for performers who over-think things and those who get easily distracted.
Performing with Confidence: overcome fear & self doubt and find your inner drive. Perfect for those who are shy and hold tension in their bodies.
Please get in touch to book a talk with Philippa for your School or Performing Arts Group. I am also happy to tailor a talk to suit your specific needs, if you have other issues you would like to see addressed.
There has been a marked improvement across the board with our students, they are really trying to achieve their focus goal.
Ballet Teacher
Workshops and Courses
Philippa offers in-depth training on topics tailored to suit your specific needs. These interactive workshops & courses enable dancers to gain deep insight and learn practical skills & strategies to apply in their performance. These can take the format of:
Intensive Workshops: Half-day, Full-day or Two Day workshop intensives to address a specific issue, build motivation and create momentum for your performers (e.g. Body Confidence, Bullying in the Arts, Harnessing Rivalry, Goal-Setting, Believe in Yourself).
Regular Classes: A weekly, 1.5 hour series of classes, covering a range of performance-related issues to compliment your current program (e.g. Performance Psychology 101, Industry Skills, Stress Management, Performance Enhancement).
Holiday Courses & Summer Schools: Utilise the down-time of holidays to focus on developing healthy mindsets for performance (e.g. Goal-Setting, Stress-Reduction, Imagery & Visualisation, Confidence).
Please contact Philippa if you would like more information on pricing and packages for workshops & courses.
Our class really opened up to each other and talked about how we felt about particular things. I trust everyone in my class now.
Full Day Workshop Participant
Company Workshops
We also offer workshops that Companies can use as Professional Development for their performers on topics such as:
Expanding Expressive Range: this workshop helps performers learn how to develop their expressive range by accessing emotions in the body to aide in character portrayal, creative stimulus & authentic expression.
Staying Power: focussing on empowering performers with strategies to maintain their motivation and self-care to perform well for the long run. Great for companies performing long seasons of demanding repertoire or those times when the company culture has taken a nose-dive.
Overcoming Limitations: Many performers struggle to step up to the next level of their performing ability due to fear, unhelpful mindsets, injuries, setbacks etc. In this workshop performers will learn about how to break through internal resistance to reach new creative heights.
If you would like to book a workshop for your Performing Arts Company, please contact Philippa to arrange.
I felt like you were just talking to me. Then I actually kinda laughed to myself and thought, ok, this is real and I need this!
Company member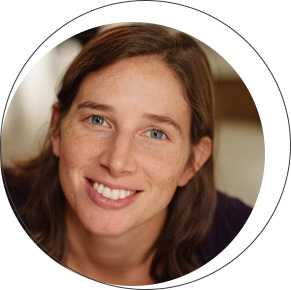 Philippa Ziegenhardt
Philippa Ziegenhardt, Adv. Dip, Grad. Cert Counselling & Family Therapy, Member ACA, IADMS